HAIR
All students must wear the hairstyle assigned to their class for the performance. Use gel to keep bangs back and stray hairs in place.
Hair nets, like the ones in the picture below, matching your daughter's hair color must be used for all bun hairstyles. We have free hair nets in the office which we will be giving out to all dancers who will be wearing buns. Just stop by and pick one up.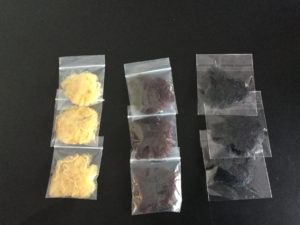 Please watch the following video as a guide for how to do a proper bun.   https://www.youtube.com/watch?v=OGW4ICtw9KU&feature=youtu.be
Note: The part for the bun should be done on the RIGHT side.
MAKE-UP
The photo below shows how the make-up should look. Parents should try to replicate this as closely as possible and try to match the lipstick as closely as possible.
Here is a how-to video of how to do make-up for your child: https://www.youtube.com/watch?time_continue=27&v=eE_o7766rKE