Faculty
A great teacher is everything!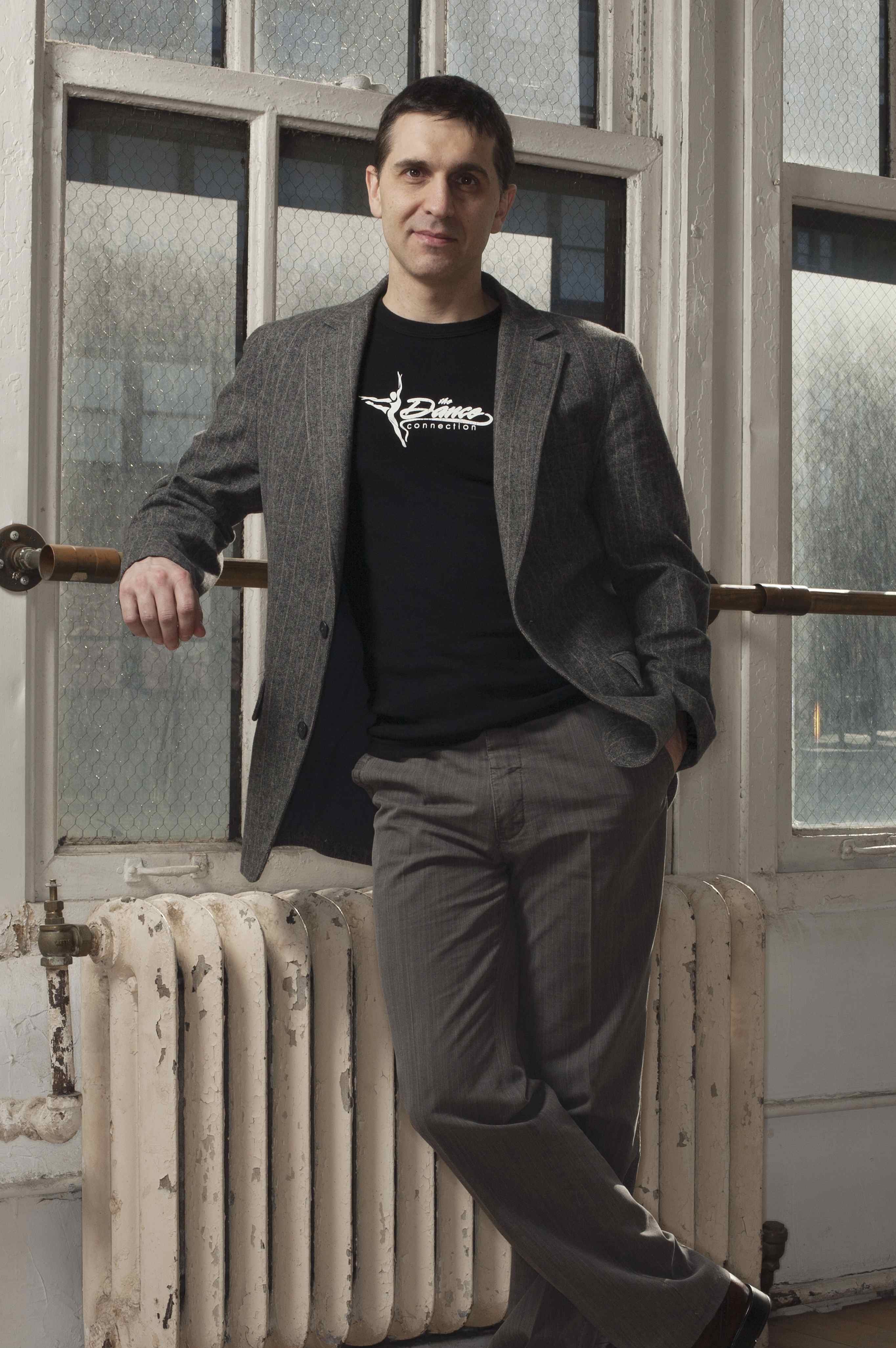 David Kieffer
has had an extensive and diverse career as a teacher, choreographer and dancer. He has taught at dozens of studios in the tri-state area and has trained students of all ages, from pre-school to the university level. Previously, David was on the faculty at CAP 21 as part of New York University's musical theatre program and was a teacher at Peridance Center in New York City. He brings with him a comprehensive understanding of the professional and competitive dance world, along with an enthusiasm for empowering young dancers.
Mr. Kieffer has been the owner and director of The Dance Connection since 2007. He is the founder of the Danceletes; a team that trains as dancers and athletes. He has developed corresponding Dancelete training techniques that create powerful and skillful performers. The team has won multiple awards and high scores.
Mr. Kieffer has performed domestically and internationally with companies, such as Pascal Rioult Dance Theatre, Peridance Ensemble, Bat-Dor Dance Company of Israel, The Israeli Opera, Noemi Lafrance, New Jersey Ballet, Ballet Theatre of Scranton and Ballet for Young Audiences. In 2001 he appeared in the feature film Center Stage. In 2004 he founded his own dance company David Kieffer Dance Theatre which he directed for three years before moving to New Jersey.
Mr. David Kieffer has received critical acclaim for his dancing and choreography. Tim Martin of Dance Europe wrote that David's work "engaged the eye and engaged the mind". Roslyn Sulcas of The New York Times has praised David Kieffer as both a dancer and a choreographer saying, "Mr. Kieffer has an extraordinary ability to move with pantherlike smoothness from low rolls and crouches to sudden levitating jumps" and Mr. Kieffer's choreography "… skillfully juxtaposes fast athletic partnering and slow isolated meditative states to evoke emotion and atmosphere from little more than two bodies in space."
Mr. David Kieffer earned a degree in Theatre Arts from the State University of New York at New Paltz and received ballet training from Boston Ballet, Igal Perry, Graciela Kozak and Joseph Albano. He currently studies performance psychology and expert performance systems. Dance has been Mr. Kieffer's life's work— "I believe that learning to dance means ultimately discovering more about ourselves."
Jacqueline A. Lorenzi
trained extensively at New Jersey Ballet, Joffrey Ballet, Boston Ballet and Pacific Northwest Ballet. She joined The Dance Connection faculty in 2012 and continues to share her experiences, love of ballet and deep gratitude for the arts with students. Ms. Jacquie teaches ballet, advanced ballet, pointe and variations. In addition, she is the Artistic Director for The Dance Connection's youth production of The Nutcracker. Ms. Jacquie has a unique ability to teach her students about life, through dance. Her training, performing career, and continuing studies enable her to teach, and relay to her students, the importance of placement, alignment, musicality, passion and commitment.
In addition to teaching, Ms. Jacquie has worked with the dance shoe and apparel company, Capezio, in its pointe shoe division; fitting, testing and selling shoes to students and professional dancers. This unique skill-set is an asset to The Dance Connection, as she is able to properly guide our advanced dancers on proper fit and care.
Ms. Jacquie is an experienced ballet mistress, director, arts administrator, coach and costumer. She has taught at schools throughout New Jersey, including Nunnbetter Dance Theater and the Verne Fowler School where she created, staged and directed a full-length Nutcracker. As a ballet mistress she has staged multiple ballets including "The Shades" from La Bayadere, Pas de Quatre, and divertissements from Le Corsaire, Sleeping Beauty, Paquita and Swan Lake. Jacqueline has had the pleasure of being on the administrative and teaching staff of Burklyn Ballet's unique summer intensive in VT where she staged her own choreography as well the classics. As a coach Jacqueline has successfully prepared students for summer intensives, competitions including YAGP, the Vo-Tech Arts program and has successfully guided dancer's transitions into college dance programs and company apprenticeships.
Ms. Jacquie has danced professionally with New Jersey Ballet, working with Eleanor D'Antuono, Paul Sutherland, Sophie Monat, Eli Lazar, Johan Renvall, Robert Northand Elaine Kudo. Her repertory included roles in Les Sylphides, La Bayadere, Giselle, Coppelia, Raymonda and The Nutcracker, as well as ballets by Balanchine, George Tomal, Eli Lazar and Johan Renvall. Jacqueline has also toured and performed with the Rebecca Kelly Ballet and guested with Eglevsky Ballet and Patricia Nicholson.
Jacqueline continues to dance and create, recently collaborating with a former student and colleague. That collaboration evolved into a video tribute to Maya Angelou and a new journey of bringing her passions for dance, music, expression, costuming, exploration and photography together.
The words of Martha Graham resonate in life, and dance, for Ms. Jacquie. "There is a vitality, a life force, a quickening that is translated through you into action, and because there is only one of you in all time, this expression is unique. And if you block it, it will never exist through any other medium and will be lost."
Karen Callaway Williams
is an international, award-winning artist, recognized for her outstanding artistry and contributions to the tap world. She is known for being both the first African-American female tap dancer and dance captain in Riverdance – The Show and the only African-American female tap dancer and dance captain in Riverdance on Broadway. Other Broadway credits include the Tony Award Nominated Duke Ellington musical Play On. Karen has been featured on the cover of Flow Magazine and in the documentary, Been Rich All my Life. The story of the Silver Belles, a group of chorus girls from the 1920s. 1930s and 1940s. Ms. Callaway Williams has performed with the original Silver Belles at the Cotton Club and the Apollo Theatre; and for the likes of Bill Clinton, Paul Newman and Joanne Woodward. She is currently a Second-Generation Silver Belle and the Artistic Director of this group. Karen has toured extensively performing in 35 States and 13 countries having just returned from a two and a half month run of Hinton Battle's American Variety Bang in Osaka, Japan.
Ms. Karen Callaway Williams is a living legend in the tap dance world. She is mentioned several times in the Tap History book Tap Dancing America by Constance Valis Hill. She was featured in a Black History edition of ESSENCE Magazine, which highlighted four female African-American tap artists. In 2013, Karen was a Flo-Bert Honoree and received the Florence Mills Award. In July 2015 she was awarded the prestigious Hoofers Award from the American Tap Dance Foundation. Dance Magazine heralded her as "a graceful dream with taps as happy as a song." The New York Times called her "a gifted traditionalist with laughing eyes". She was also appeared in the documentary Bojangles: the Legacy and in a special guest spot on Sesame Street. Karen is a Featured Artist and was the first Dance Captain and charter member of the New Jersey Tap Ensemble having recently celebrated 24 years with the company, performing in their high energy shows A Stop on the A-Train, The Next Step, Rhythm is our Business, By George It's Gershwin and Pass it on.
Ms. Callaway Williams taps can be heard tapping on Duke Ellington's Music From The Sacred Concerts: as performed by the Princeton University Concert Jazz Ensemble as the Tap Dancer in "David Danced Before the Lord", a role rarely performed by a female dancer. She has been featured as a tap solo artist with both the Baltimore and New Jersey Symphony Orchestras on several occasions; performing movements from the iconic Morton Gould's Tap Dance Concerto. She was also featured with the Detroit and Indianapolis Symphony Orchestras for their Yuletide Celebrations, and the BSO Holiday Spectacular. She has been a guest performing artist with the Cincinnati Pops Orchestra and the Toronto Symphony Orchestra.
Ms. Callaway Williams has toured all over the world: Performing with the Duke Ellington Big Band in The United Arab Emirates; in Romania with Tap City on Tour through the Unites States Embassy; in the All that Tap Taipei festival in Taiwan; in Canada with Tap Giants; and in Bejing, Mexico, and Canada with Riverdance.
Over the past 30 years Ms. Callaway Williams has established herself nationally, and internationally, as a prominent tap instructor. She has taught for Spelman College, The Alvin Ailey American Dance Center, the Professional Performing Arts School in Manhattan, New York City Dance Alliance, national and international tap festivals, dance camps, master classes and enrichment programs. She gives lecturer/demonstrations and educational assembly programs in elementary, middle and high schools for the Paper Mill Playhouse on "Legends of Tap Dance". She traveled regularly to Zurich Switzerland as an instructor for the Zurich Tap Festival.
Karen has also authored several children's books introduce kids to tap dancing, including Gabriella's Tap Shoes, Gabriella and the Tap Dance Floor, and Rhythms for Ruby. She is currently working on her forth book for children, Gabriella: The Girl Who Lost her Shuffle. Her books are available on Amazon and in The Dance Connection office.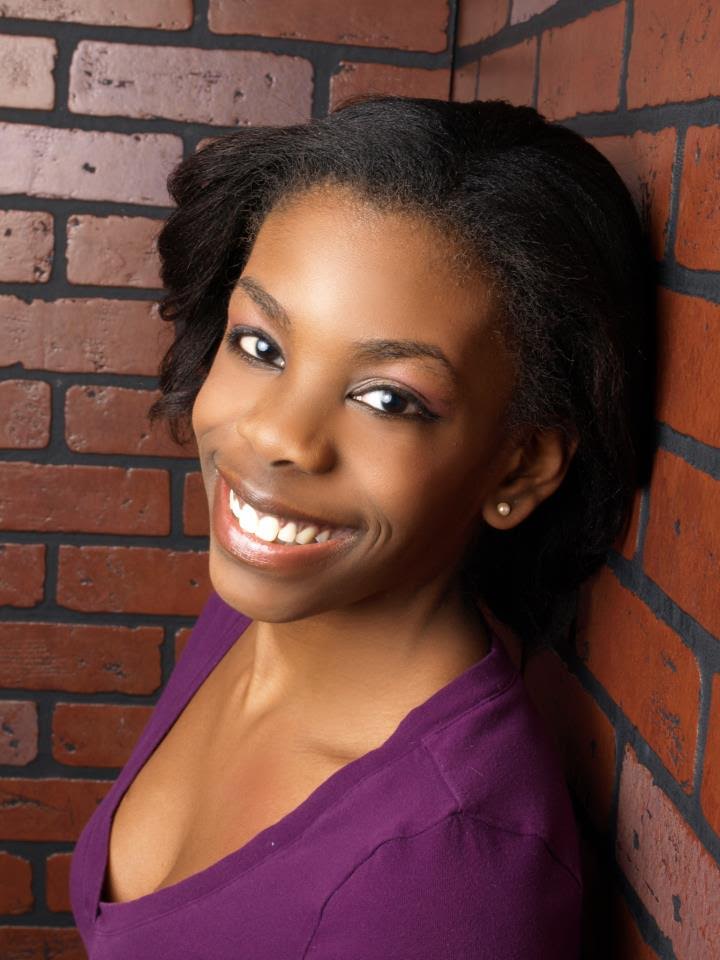 Carissa Johnson
has been dancing for nearly 25 years. In that time, she has performed and choreographed at various dance centers and dance companies in the tri-state area. She is trained in many styles of dance, including jazz, hip hop, ballet and modern.
Miss Carissa began teaching at The Dance Connection in 2016. She teaches beginner and intermediate jazz and hip-hop, and choreographs for the Dancelete Competition Team. Her choreography has won choreography awards, multiple overall high score awards, as well as special awards and title winners at many different competitions. Teaching at The Dance Connection has enabled Miss Carissa's dedication and passion to come together, where she creates a welcoming and exciting environment for her students to effectively learn and grow.
Miss Carissa possess a true love of learning and believes that growth and development can be achieved at the highest rate possible when exposed to new ideas and techniques. Carissa was an active member of Dance New Jersey for several years and continues to be involved in the dance world, performing in regional showcase performances throughout the area.
A native of Somerset County, Miss Carissa studied Elementary Education and Dance at Montclair State University. Here, she was a member of the dance team and afforded many opportunities to choreograph and perform. At The Dance Connection, Miss Carissa is able to combine her love of teaching children and passion for dance, which she says, "is a dream come true". She brings with her a diverse knowledge of dance and an innate ability to cultivate an environment rich in learning, while having fun. She truly loves helping others and is making it her life's work to continue creating positive relationships, instilling great morals, and teaching life skills.